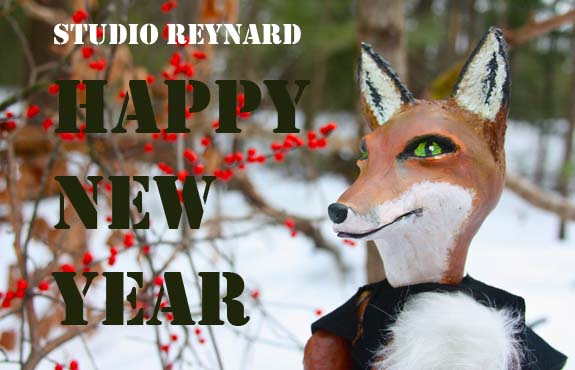 2013 marks Studio Reynard's first year of operations!  We have so much to celebrate:
The construction and launch of our beautiful 300 sq ft studio space
The Studio Reynard launch party in March
The initiation of the Café Isegrim dinner salon series with evenings of food, friends and work in progress showings in June and November
The ongoing development of our puppet theater project, The Fox versus The Kingdom
New classes offered to adults and kids in modern dance and puppet theater
…and last but not least
Our weekly trips to The Puppet Lab at St. Ann's Warehouse, NYC; a 9-month development workshop that will end with an excerpt of our show performed in May 2014
As we gear up for the new year, and look ahead to building our capacity to offer events, performances, classes and workshops, we are taking a moment to pause and reflect on the riches of the past year. We are so grateful to you, our supporters, who have made it all possible!
Best wishes for the holidays and happy new year!
Hélène Lesterlin
Artistic Director