Café Isegrim: (definition) a pop-up dinner event that combines food, friends and episodes from our ongoing beast epic Fox vs. Kingdom.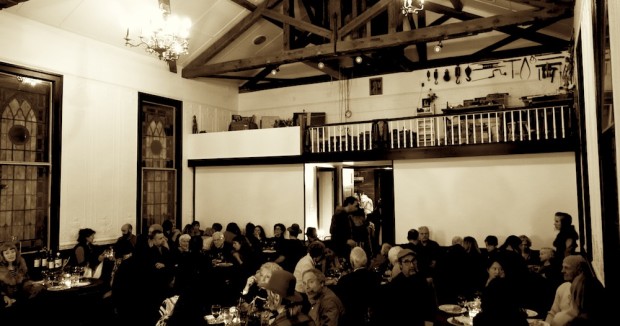 Café Isegrim is a dinner party, a salon, a raucous gathering of artists, friends and fans. It is a way for us to bring together our community, sharing food and drink, as we open up the creative process of "Fox vs. Kingdom", our satiric puppet theater beast epic.
Begun as a launch event in Studio Reynard itself, we share inspirations, prototypes, techniques and scenes, while moving into new venues. In the past, we had a tapas night where even the puppets had a Spanish flair. Now Café Isegrim has grown to include a fully-fledged new episode of our epic show, along with a new collaboration with sculptor, salon host and cook Mor Pipman that truly upped the ante for an artist-run pop-up restaurant!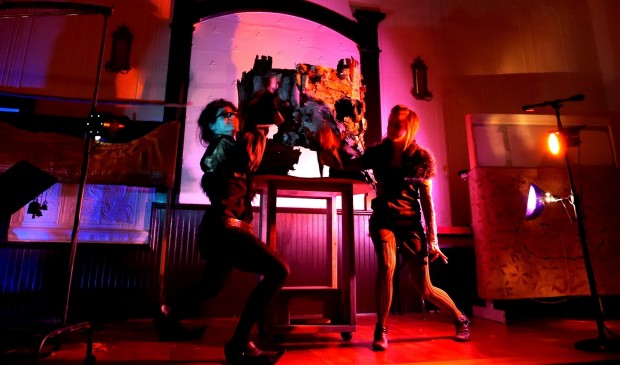 Join our mailing list to get an invitation. Reservations are required for this series.
Clips from our last Café Isegrim in April 2016 (video by ido-movies.com, password: cafe)
CALENDAR
Studio Reynard Launch Party – March 16, 2013
Café Isegrim #1 – June 29, 2013
Café Isegrim #2 – November 2, 2013
Café Isegrim #3 – October 17, 2015
Café Isegrim #4 – April 30, 2016