Directed by French-American artist Hélène Lesterlin, Studio Reynard creates interdisciplinary works forged in the mountains, engaging audiences in vital contemporary theater.
This embodied creative practice crosses boundaries: live performance/visual art, dance/text, solo/epic, rural/urban, puppetry/sound, object/ephemera.
Inspired by an archeologic, omnivorous research process – historical archives, medieval fables, philosophy, folk music – each original work interweaves political, aesthetic, communal, and fantastical wisps of experience, in order to upend complacency and illuminate the dance of being human.
Nimble, curious, and wily, Studio Reynard is inspired by its mascot – the fox.
---
Join our mailing list to stay on top of Studio Reynard news and upcoming shows!
---
QUOTE OF THE MONTH
Be like the fox
who makes more tracks than necessary,
some in the wrong direction.
– Wendell Berrry, from the poem Manifesto: The Mad Farmer Liberation Front
---
Studio Reynard is on hiatus! You can follow Hélène's current collaborative projects as co-founder of the cooperative coworking space CO and as managing director at The Trillions Co., a startup accelerator and incubator in the Hudson Valley.
LAST LIVE SHOW:
October 28 – 30, 2016
Byrdcliffe Theater, Woodstock, NY
Thank you to all who made this epic show a success! Enjoy some photos from our dress rehearsal.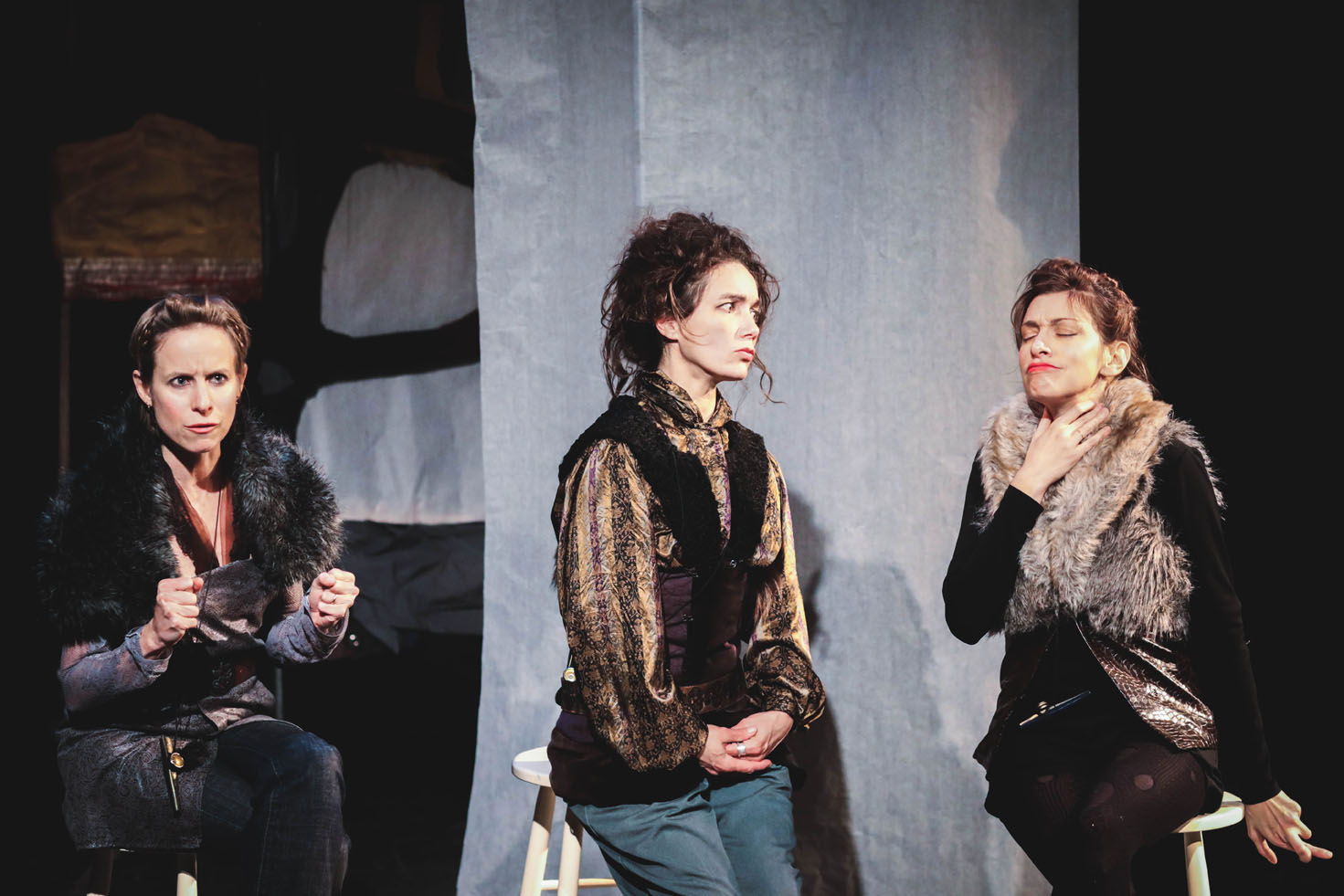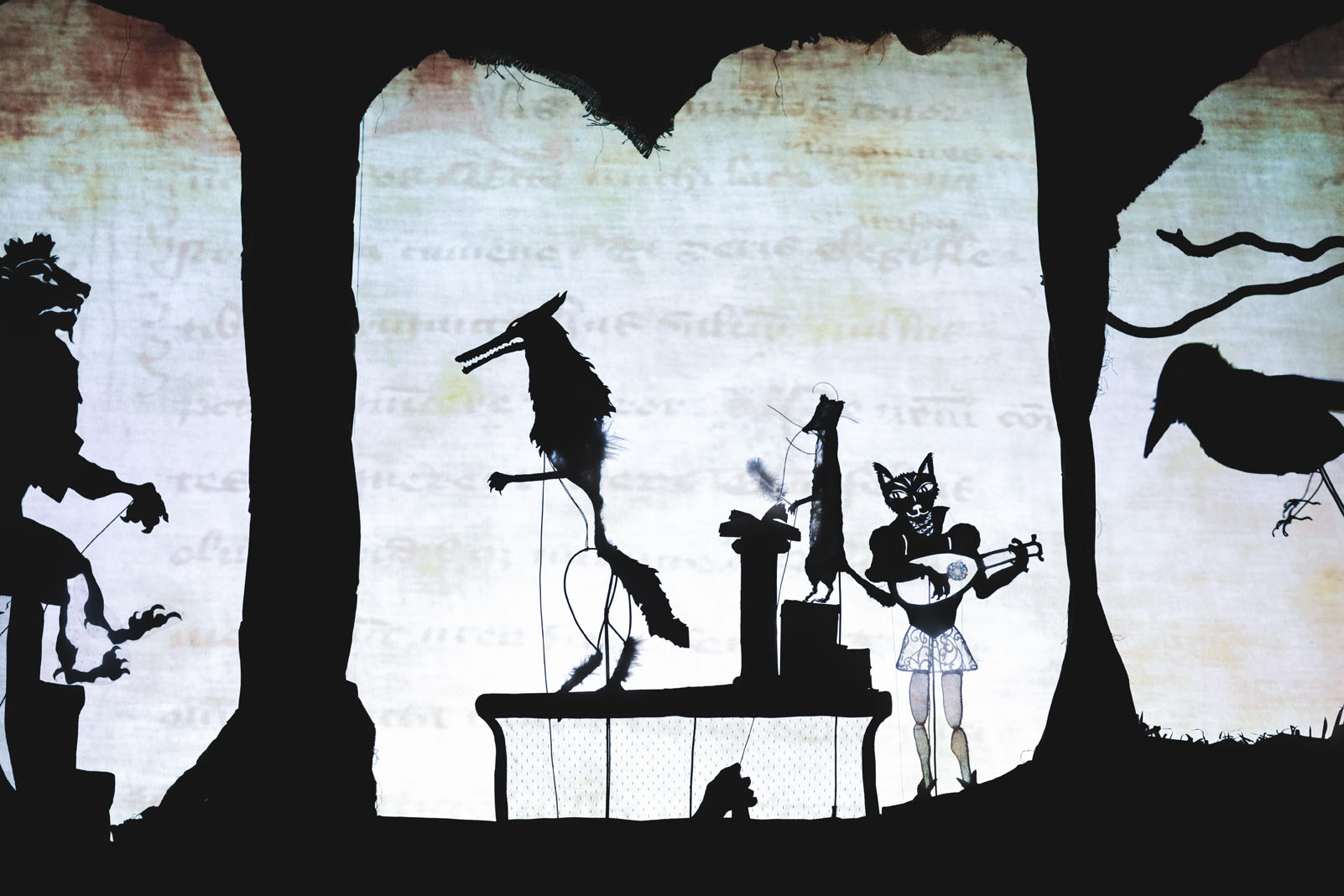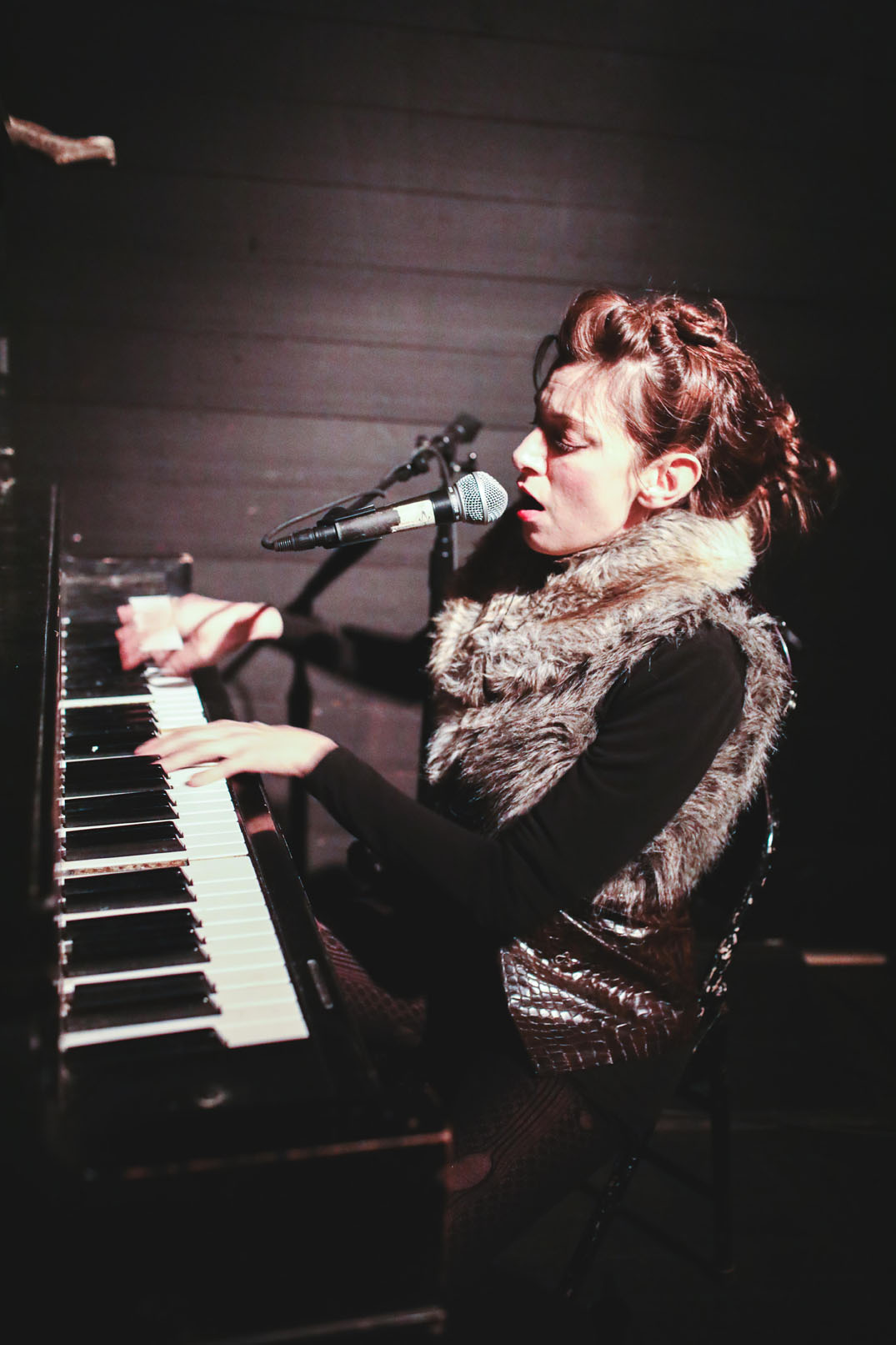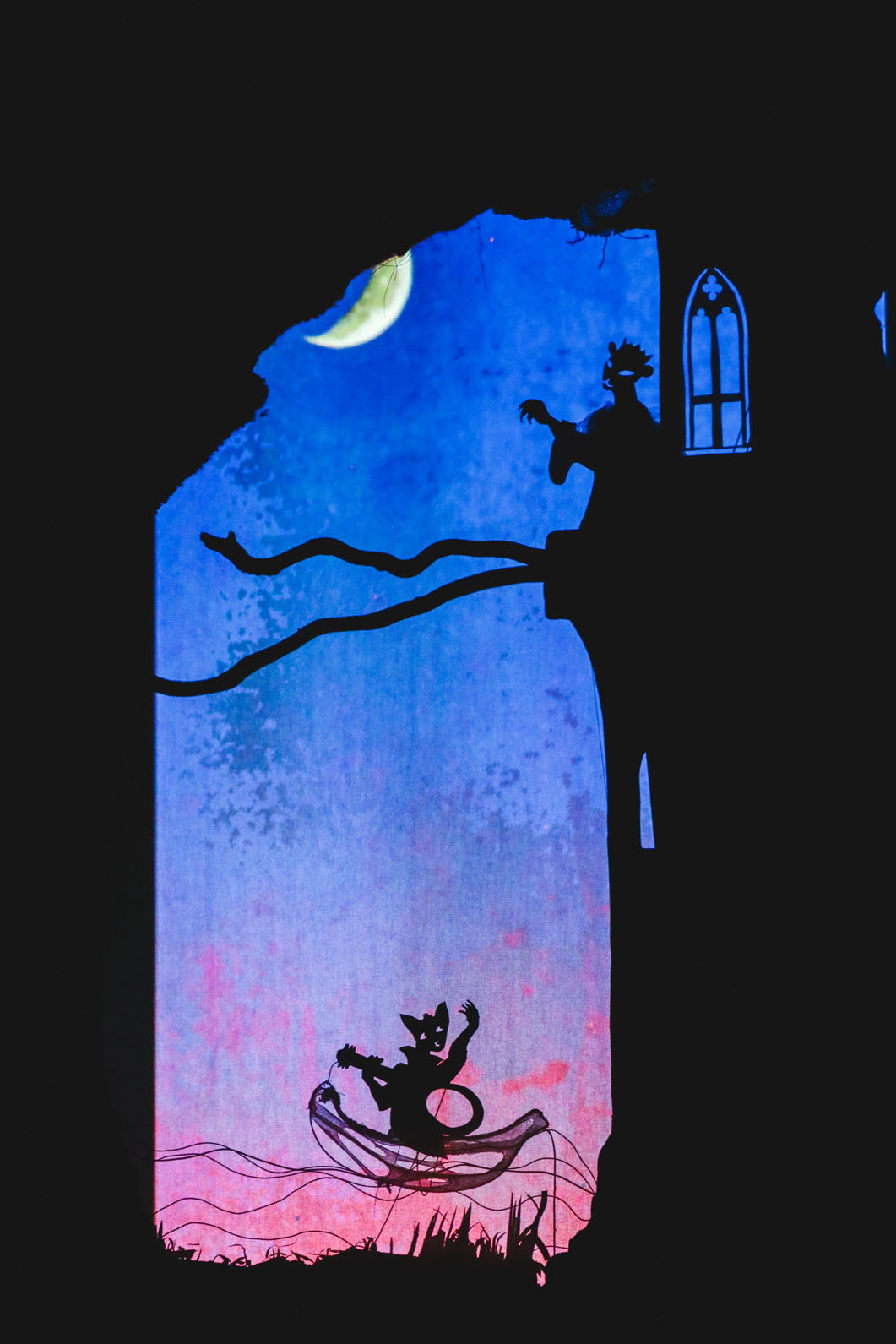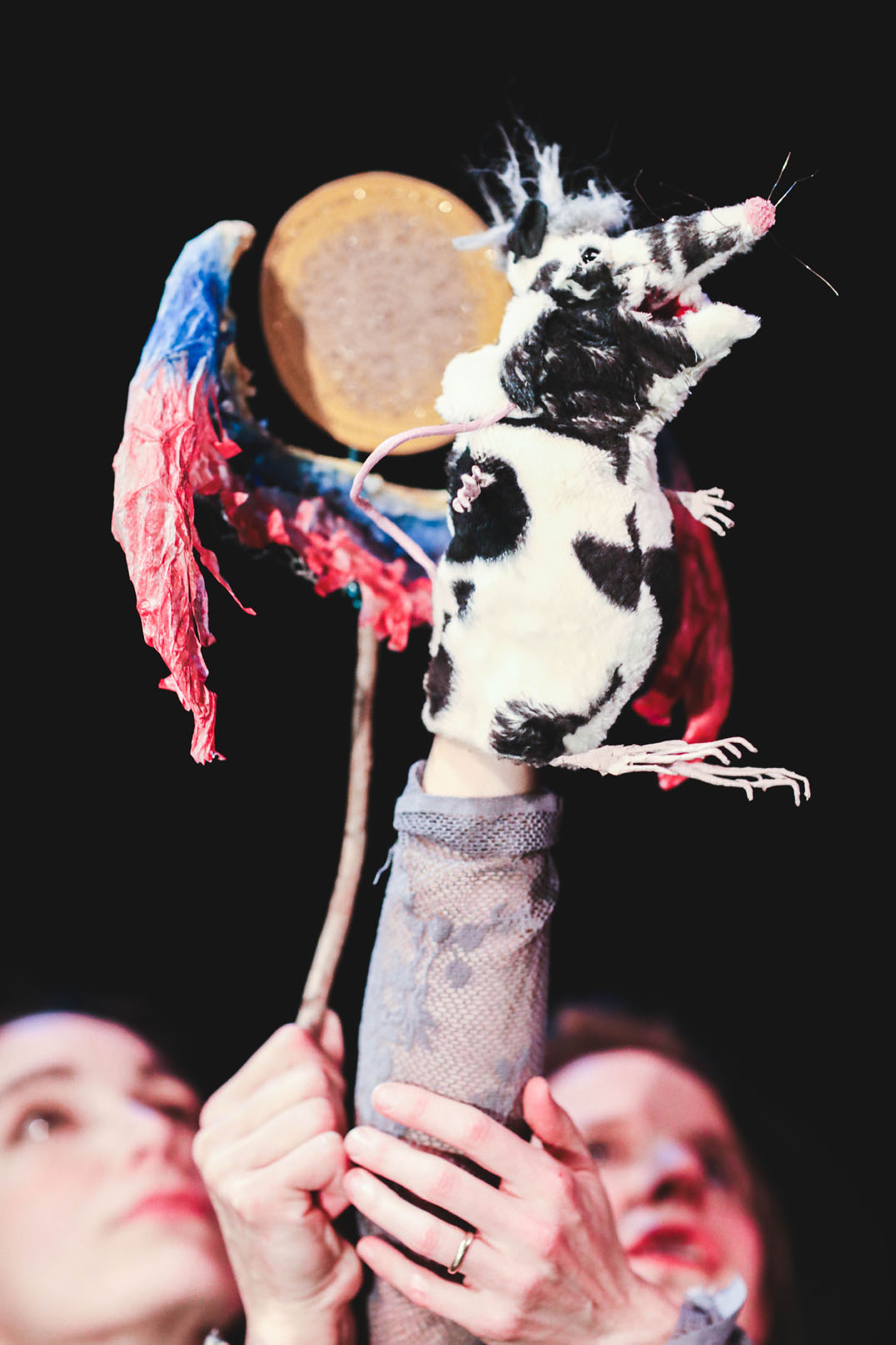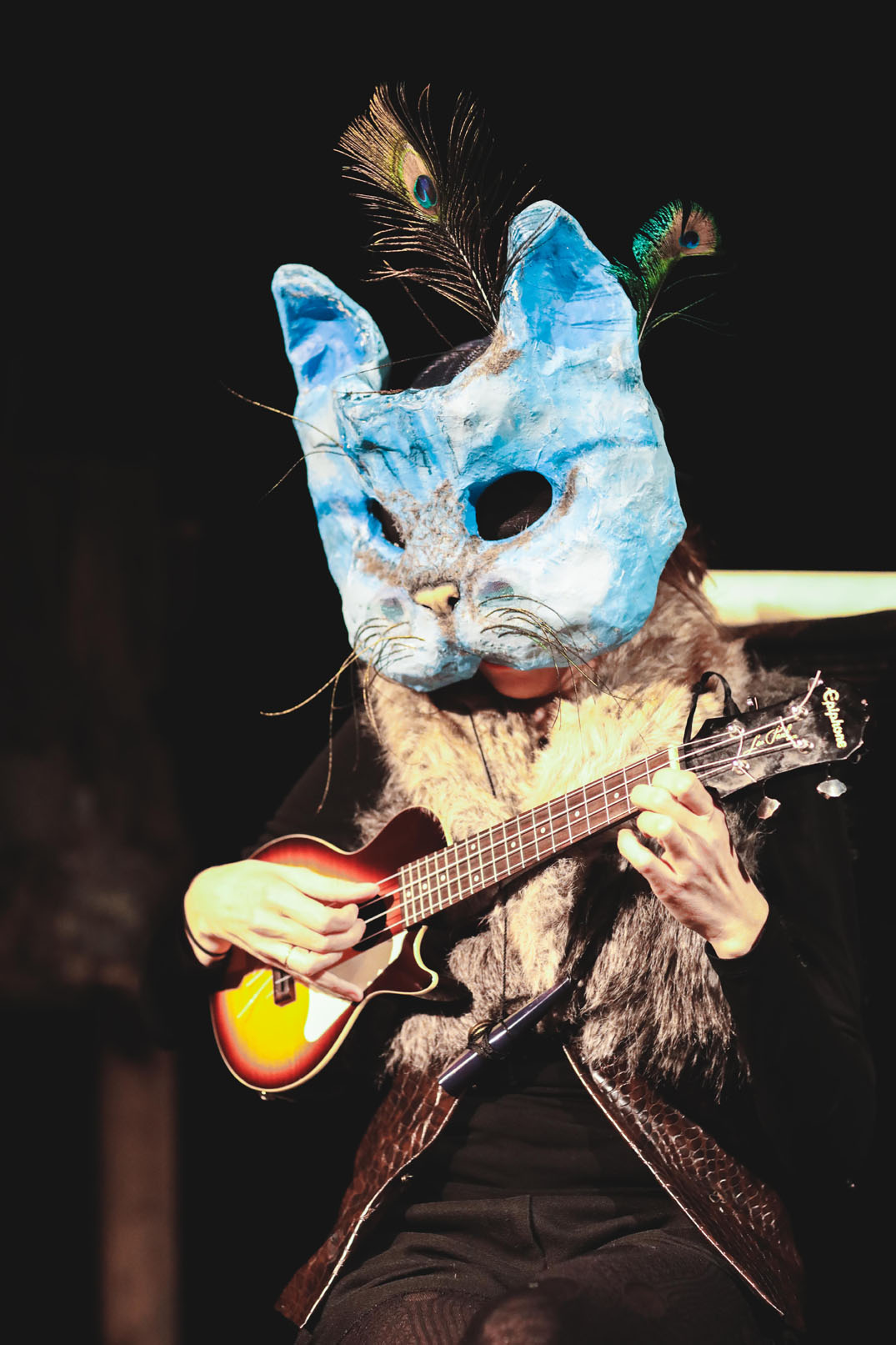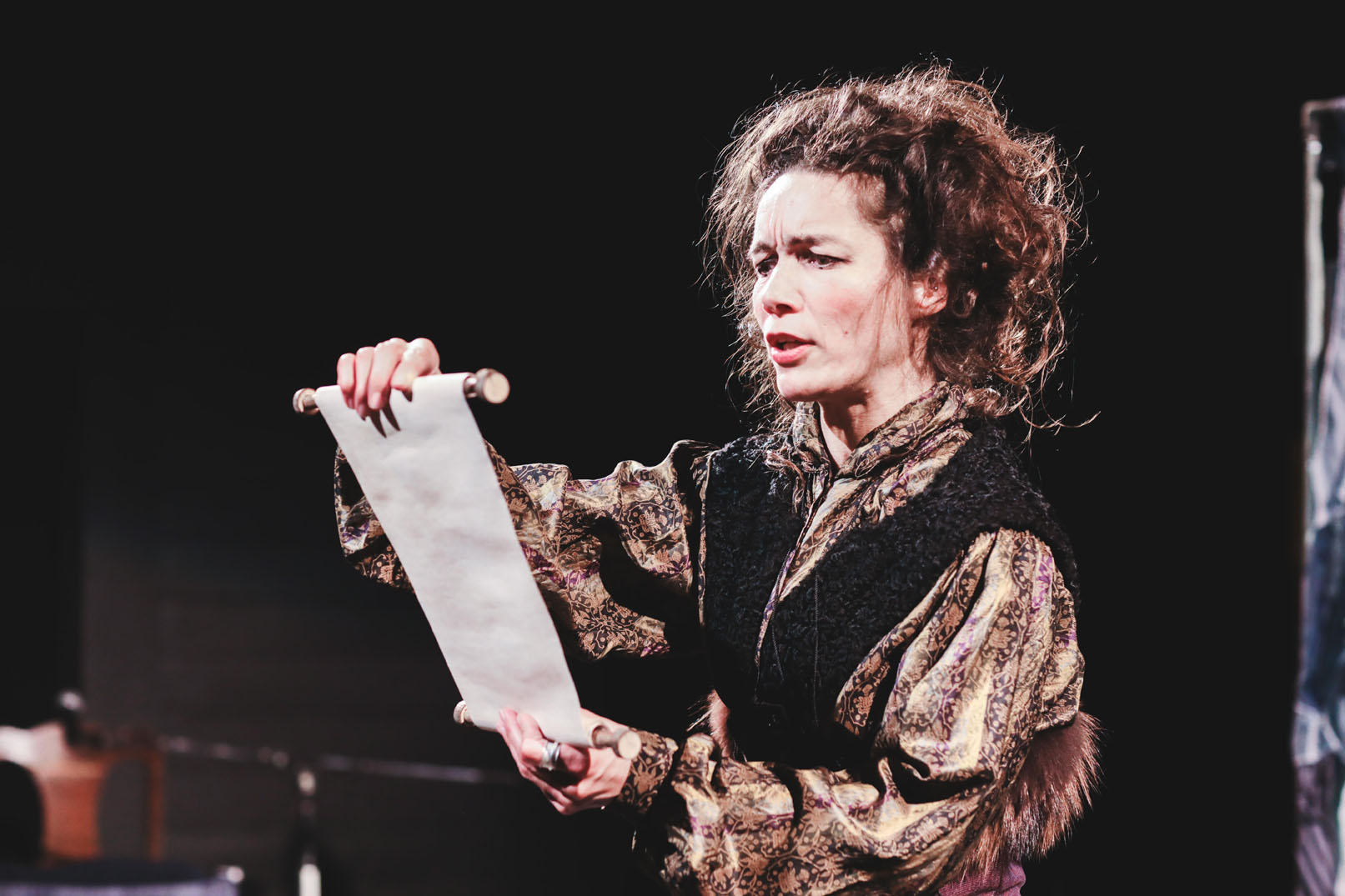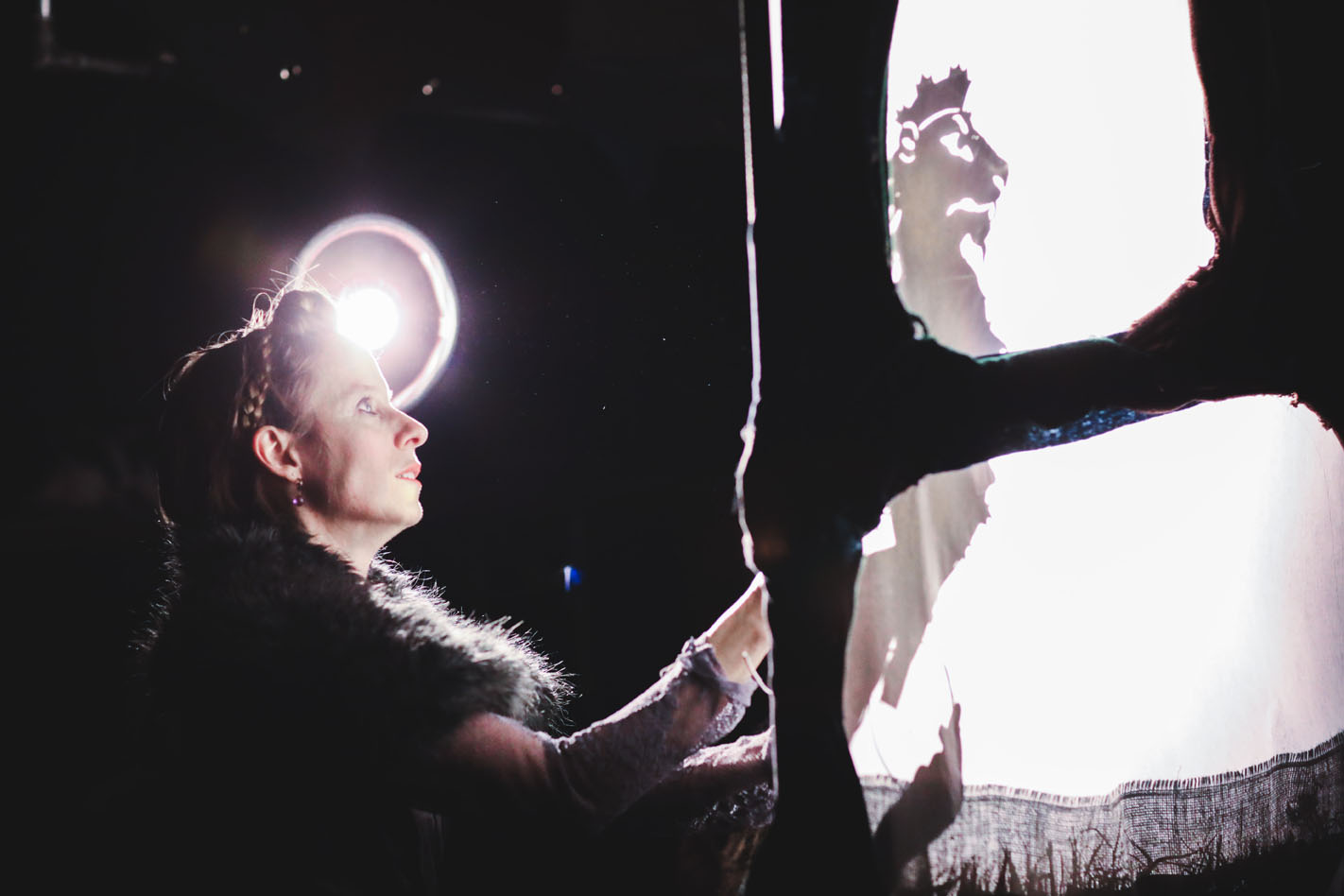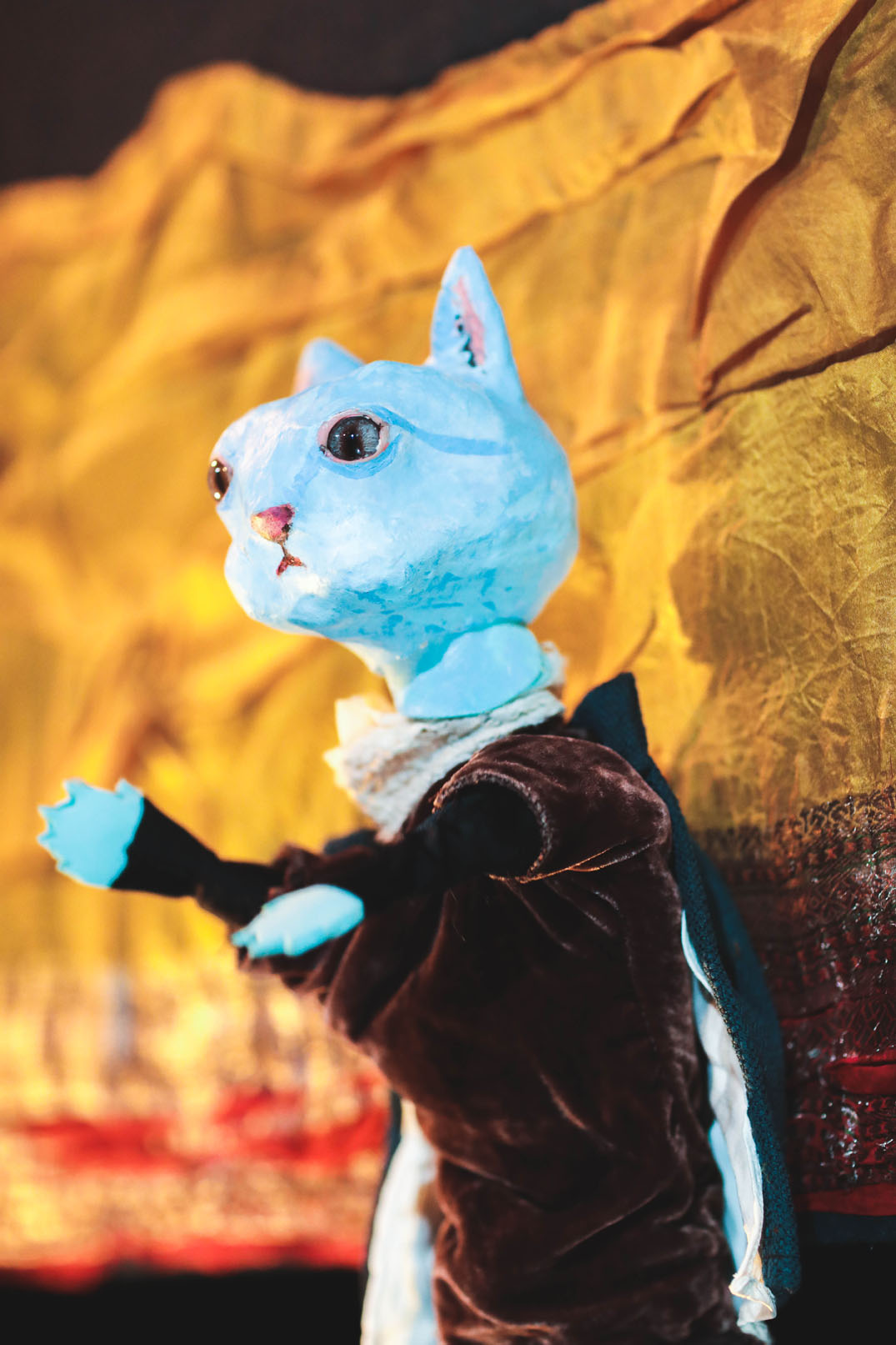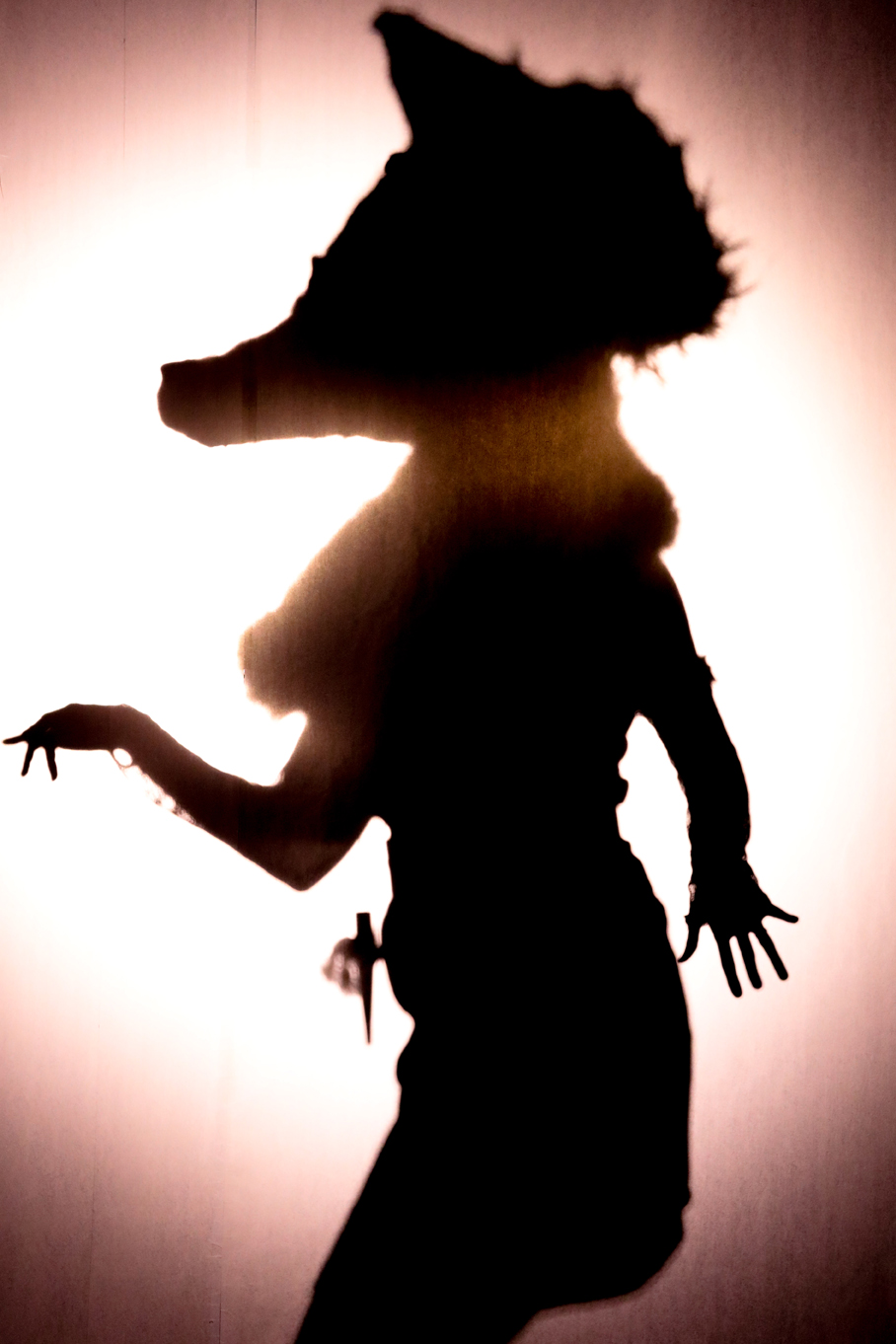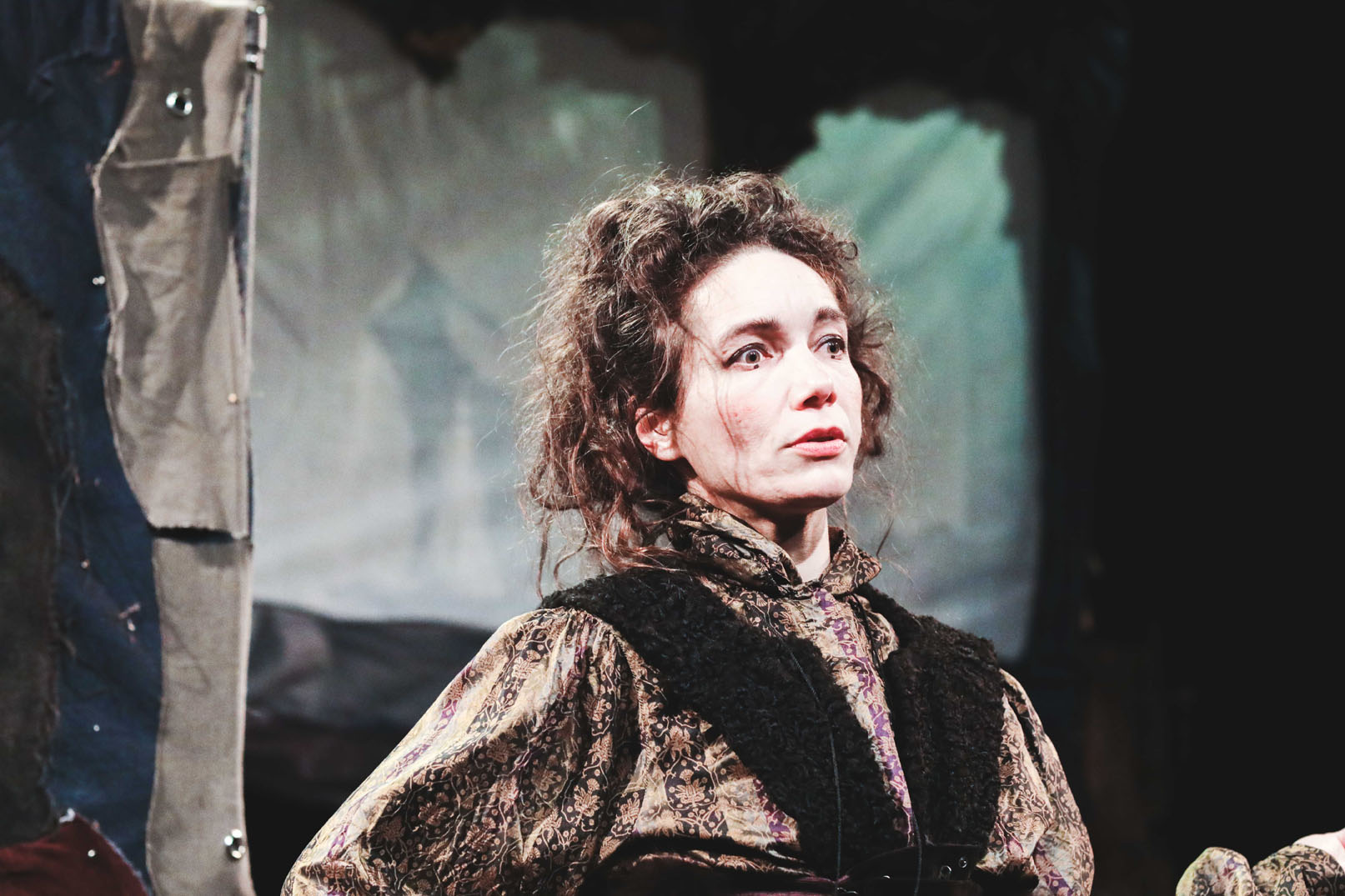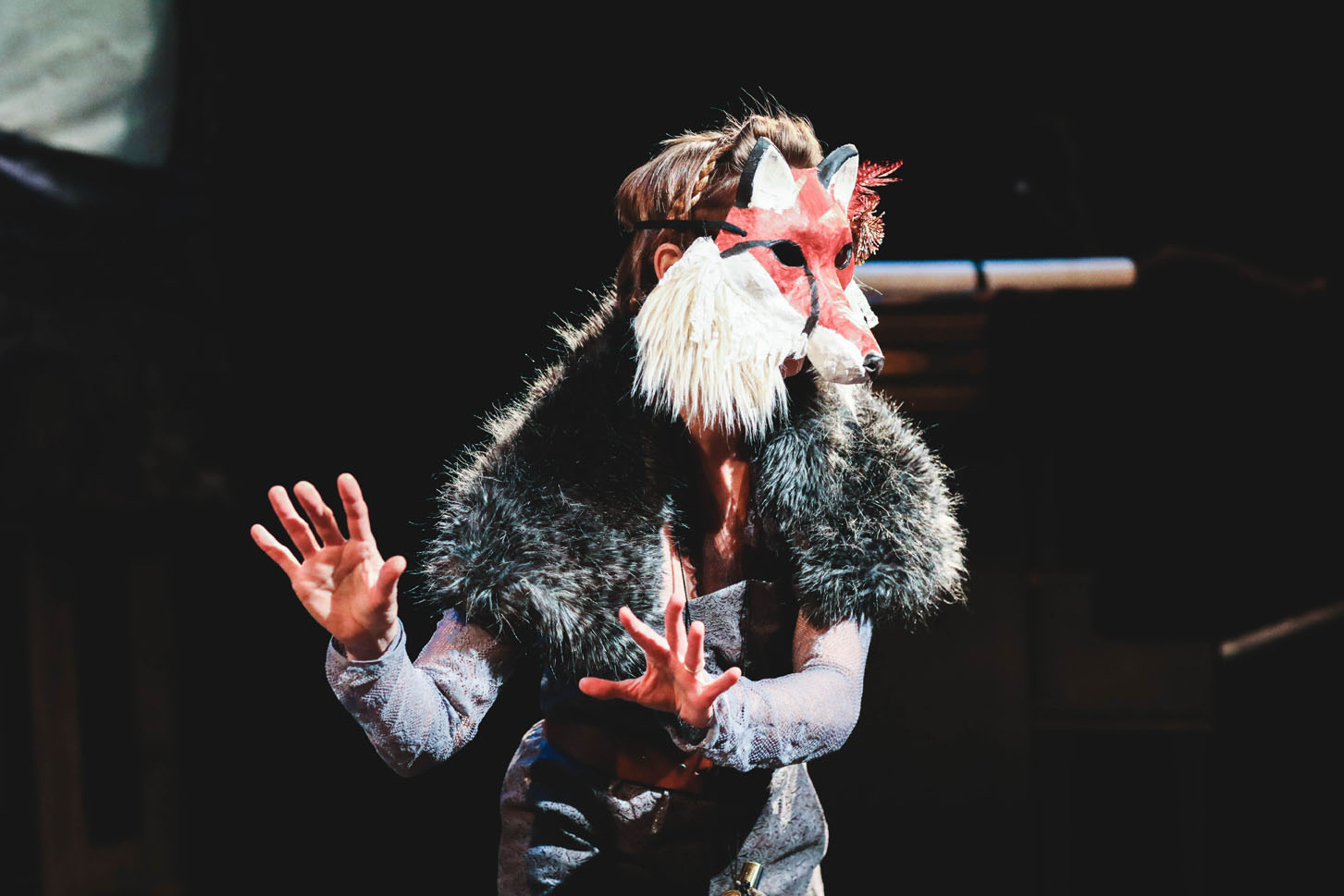 Fox vs Kingdom, our new show, is an ancient beast epic, based on the darkly funny escapades of Reynard the Fox. As told by a trio of French troubadours using puppetry, dance and live music, animal appetites dominate in this retelling of a medieval blockbuster. By turns raucous entertainment, gorgeous shadow play, and masked dance, this original production is premiering this fall after four years in the making!  Read on…
---
SUPPORT our work. Here are two ways you can help:
Your help makes it all happen. We are so grateful to our donors, funders and volunteers!
---